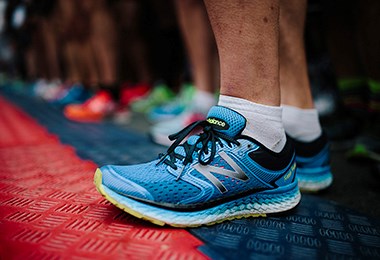 As part of our mission to help and inspire people through running, New York Road Runners is pleased to offer a limited number of complimentary race entries through Race Free, an initiative that provides race fee assistance for NYRR races.
We offer 50 complimentary entries to all our weekly races, as well as 50 complimentary entries to the TCS New York City Marathon and the NYRR Five-Borough Series races.
Eligibility is based on need. Applicants are asked to provide household income and other information; all applicant information is confidential.
How to Apply
The application is now available on a year-round basis and we encourage you to apply at any time. You will be notified by email within one week of applying.
How Does It Work?
You will receive an email within one week of submitting an application, notifying you of whether you have been accepted into the program. If you are accepted into the program, you'll need to create an account if you do not already have one.
Random drawings will be held bi-monthly for entry into the races. Please see the schedule below.
Participants who are selected will be notified by email and given a unique invitation code to register for the race.
All participants will be included in each drawing, except for the 2019 TCS New York City Marathon drawing, which you will need to opt-in for via a survey that will be circulated.
All Weekly Races
Application Dates:
May–June: Drawing on March 5
July–August Races: Drawing on May 6
September–October Races: Drawing on July 2
United Airlines NYC Half
The 2020 United Airlines NYC Half drawing will take place on October 22. All Race Free participants will be notified immediately if they are selected or not, so there is still the opportunity to enter the general drawing for the race.
Popular® Brooklyn Half
The 2019 Popular® Brooklyn Half Drawing took place on January 9. All Race Free participants were notified immediately if they were selected or not.